Our Partners
We are grateful to all of our partners who share in our commitment to supporting NICU families and improving the health outcomes of their babies.
Hospital Partners
(Valhalla, NY)
The Regional NICU at Maria Fareri Children's Hospital at Westchester Medical Center is a highly specialized hub of acute care for premature and critically ill babies in New York's Hudson Valley Region and parts of Fairfield County, Connecticut.  With its 22,500 square foot state-of-the-art facility, a 55-bed capacity, over 23 full-time neonatologists, and the only High Risk Neonatal Transport Service from New York City to Albany (serving 30 hospitals by helicopter and land), this Level IV RNICU treats approximately 700 sick newborns each year, 225 newborns under 3 pounds and about 100 under two pounds.
(New York, NY)
The NICU at New York-Presbyterian/Morgan Stanley Children's Hospital is a highly specialized hub of acute care for the smallest and sickest newborns in New York City.  It is among one of the busiest and highly regarded units in the country.  With a 62-bed capacity, this NICU uses the latest technologies and therapies available to offer critically ill newborns the best chance for survival and a good quality of life.
(Middletown, NY)
The NICU at the Rowley Birthing Center at Garnet Health Medical Center, an affiliate of Maria Fareri Children's Hospital, opened in Orange County, New York in 2012.  This Level II, 10-bed NICU offers technologically advanced clinical care in a comfortable, family-centered environment.
(Albany, NY)
The Bernard & Millie Duker Children's Hospital at Albany Medical Center is the only state of the art facility that provides comprehensive care for babies in northeastern New York and western New England. This NICU is a Level IV regional center for critically ill newborns. They are dedicated to providing the best possible care to babies and their families.
Other Partners
From scrumptious pastries to inspired menus filled with savory sandwiches, soups, salads and entrees, Au Bon Pain has grown to become a cornerstone of the urban scene with over 250 Au Bon Pain café's currently operating throughout the world, including the United States (including one at Maria Fareri Children's Hospital), Kuwait, Japan, Thailand, South Korea, and Taiwan.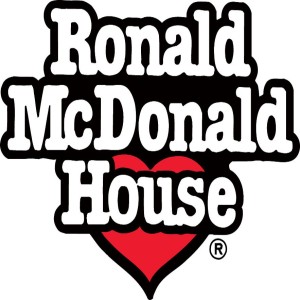 The Ronald McDonald House of the Greater Hudson Valley opened its doors in May 2011 on the grounds of Maria Fareri Children's Hospital in Valhalla, New York and serves many families throughout New York's Hudson Valley region and beyond.  This 12-bedroom House provides families with a low-cost, safe and comfortable home-away-from-home during a critical part of a child's treatment, enabling families to stay together and steps from the hospital.