Dinner Party Fundraiser – March 28, 2020
Otterkill Golf & Country Club
Saturday, March 28, 2020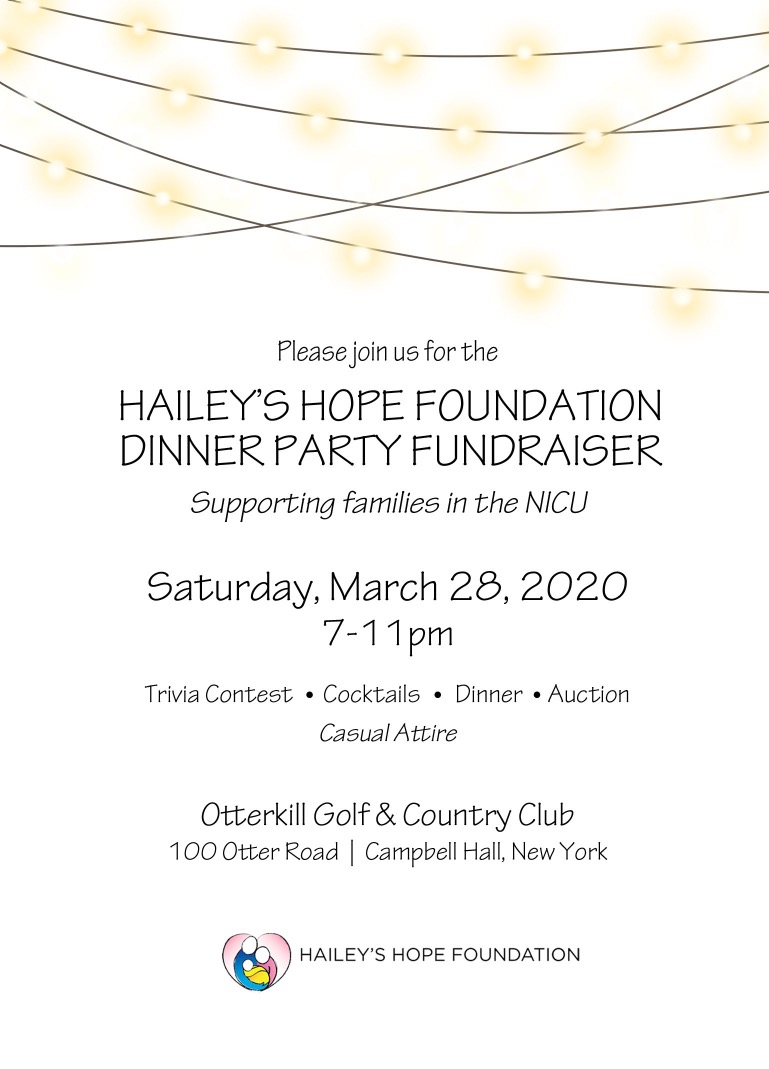 ---
ONLINE PURCHASE OF SPONSORSHIPS AND EVENT TICKETS COMING SOON!
Proceeds benefit families with babies hospitalized in NICUs at The Rowley Birthing Center at Orange Regional Medical Center and other New York-area hospitals.
Please contact Debra Randazzo at (914) 584-8833 or randazzodebra@yahoo.com with any questions.
THANK YOU FOR YOUR SUPPORT!
---
Hailey's Hope Foundation is a 501(c)(3) nonprofit organization dedicated to providing hope, comfort and practical support to parents and babies in the NICU. By empowering parents during these fragile beginnings, together we can give these babies a greater chance to thrive and have a healthy future. Visit haileyshopefoundation.org to learn more about our organization and the impact your support can have on a NICU family.