Trivia Night FUNdraiser
Delancey's Bar & Restaurant
Friday, March 6, 2015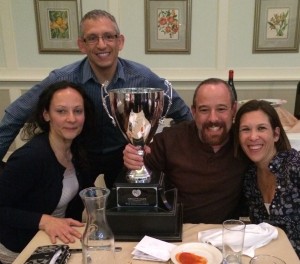 It was a battle of the brains on Friday, March 6, 2015 as supporters tested their wits at Hailey's Hope Foundation Pub Trivia Night at Delancey's Bar & Restaurant in Goshen.  Guests enjoyed this fun-filled event with delicious appetizers and drinks while competing for prizes in 8 rounds of trivia.
Congratulations to the winning team — "The Fisholas", who won the highly coveted Hailey's Cup!
Proceeds will benefit NICU families in need.
Special thanks to everyone who came out to give their support!